During this time of uncertainty with the COVID-19 pandemic, many people want to know if they should be eating certain foods, or taking vitamin supplements to help support their immune system. If that's you, you're not alone.
Although there is no evidence that any single food, nutrient, or supplement is capable of giving you extra protection from infection, what you eat does matter. Adequate intakes of micronutrients are required for a well-functioning immune system.

Eating a variety of nutrient-dense foods daily is the key to ensuring you are getting enough micronutrients. A nutrient-dense diet should consist of colorful vegetables and fruit, along with whole grains, and a variety of protein-rich foods. The more colorful, the better.
You can help support your immune system by making sure to include plenty of foods that offer the following key nutrients as part of your overall healthy eating plan:
Vitamin A plays a role in maintaining your body's natural defenses. Get this vitamin from foods such as sweet potatoes, carrots, red bell peppers, broccoli, spinach, cantaloupe, apricots, or foods labeled "vitamin A fortified," such as milk.
Vitamin D supports immune response by enhancing the function of immune cells, including macrophages and T-cells, which protect your body against pathogens. Few foods have vitamin D but some of the best sources include tuna and salmon, egg yolks, and fortified foods like dairy products and orange juice.
Vitamin C supports the immune system by stimulating the formation of antibodies. Include more sources of this vitamin by choosing citrus fruit, strawberries, cantaloupe, kiwi, red pepper, papaya, and tomato juice.
Vitamin E works as an antioxidant and helps support immune function. You'll find vitamin E in sunflower seeds, almonds, hazelnuts, peanut butter, and vegetable oils (such as sunflower or safflower oil).
Zinc helps the immune system work properly. Zinc can be found in fish, oysters, lean meat, poultry, eggs, milk, unprocessed grains, beans, nuts, pumpkin seeds, and sesame seeds.
Protein helps build antibodies, healing and recovery. Protein-rich foods include lean meats, poultry, eggs, seafood, beans and peas, soy products, and nuts and seeds.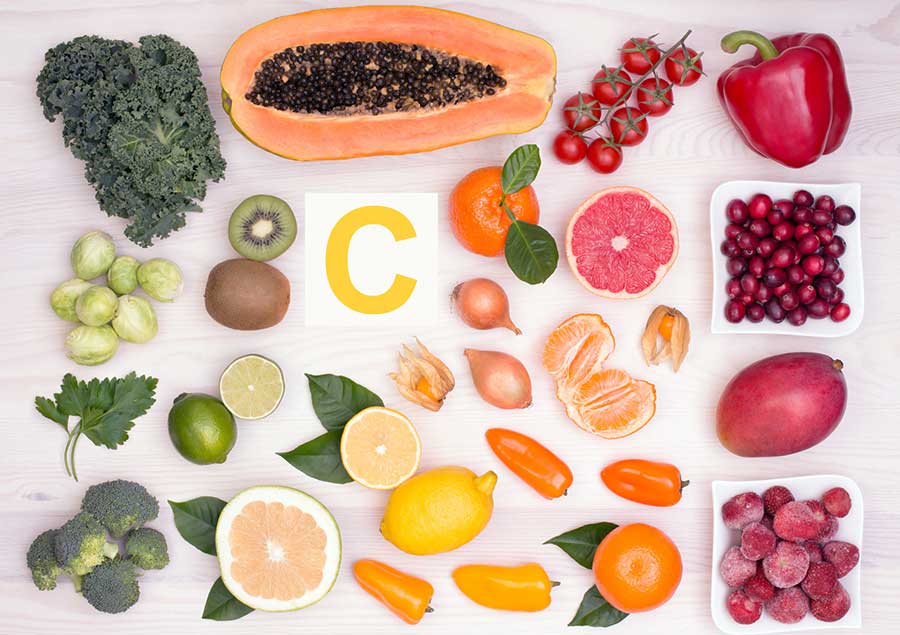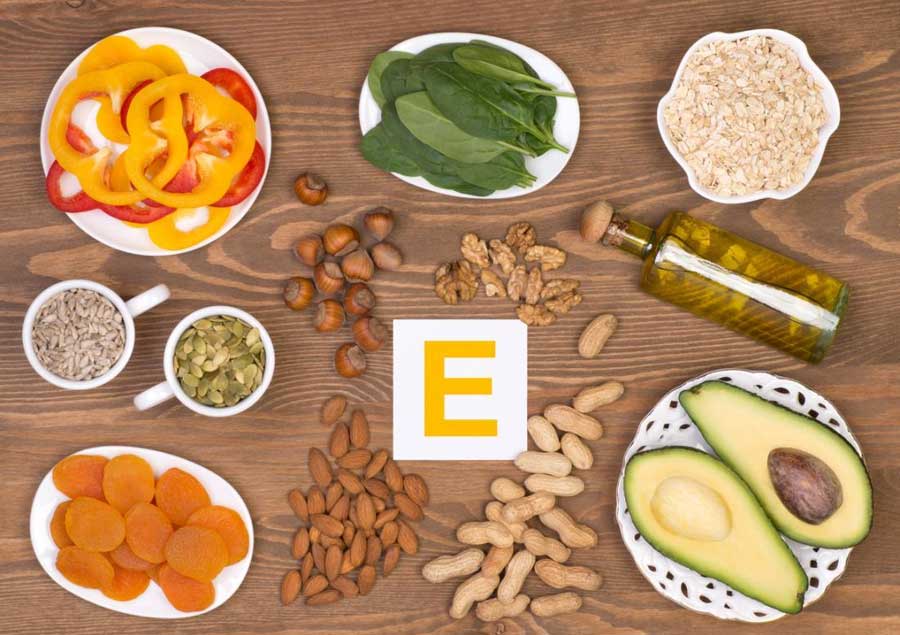 What's the bottom line?
While there is no magic bullet that can 'boost' immunity, eating a well-balanced diet, with plenty of fruits and vegetables, whole grains, plant and animal proteins is the best way to get all the nutrients your body needs for proper immune function. Staying hydrated also helps regulate fluid and electrolyte balance which can help recovery from virus-related symptoms (fever, vomiting, diarrhea). Lifestyle factors such as exercise, sleep, and stress management are important as well.
Getting nutrients from foods is preferred, but in cases where caloric needs or essential vitamin and mineral requirements cannot be met, a supplement might be advised. If you want to give supplements a try, be sure to speak with your primary care provider or a registered dietitian before taking any supplements.